The artwork's still a little "sketchy" (that's a joke, joke...went right by ya!), but some questions deserve to be answered in something more than an e-mail.
KYUDEN KOMIC #1: AN ANSWER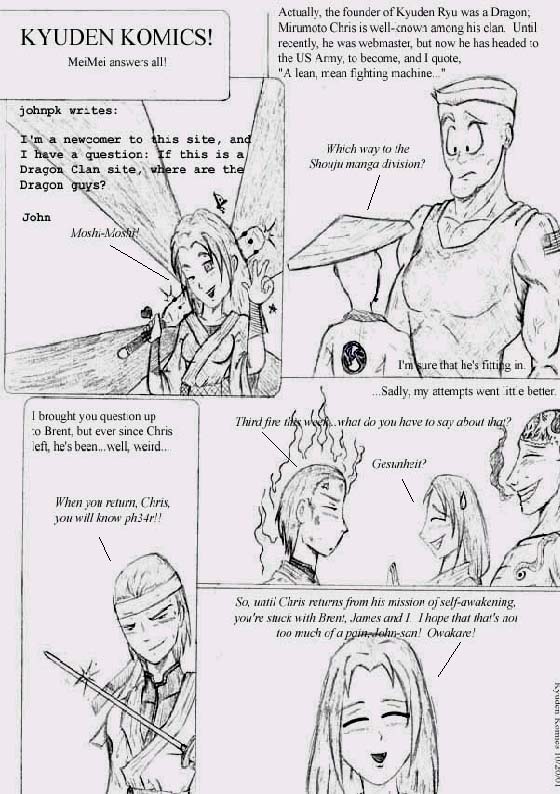 No death threats yet...I take it as a good thing. - Kakita Brent (10/20/01)
ADDITIONAL LEGAL STUFF (JUST IN CASE): THIS COMIC IS MADE BY A POOR ARTIST (ME). L5R IS SOMEONE ELSE'S; MY PURPOSE WAS TO ENTERTAIN; ANY OTHER EMOTION THAT YOU'RE FEELING WAS STRICTLY A BY-PRODUCT.