KYUDEN KOMIC #3: MY LIFE IS ANNOYING...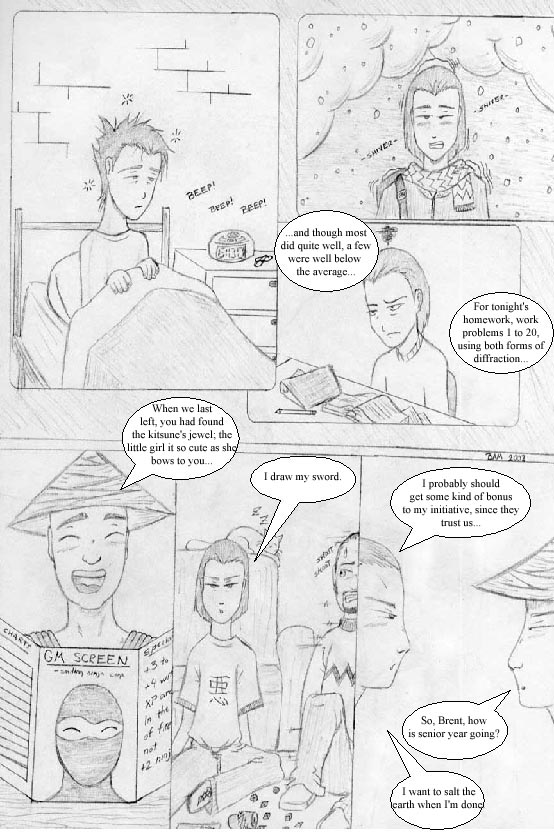 Another example of wonderfully crappy comicing! And you thought that I had forgotten! - KB
ADDITIONAL LEGAL STUFF (JUST IN CASE): THIS COMIC IS MADE BY A POOR ARTIST (ME). L5R IS SOMEONE ELSE'S; MY PURPOSE WAS TO ENTERTAIN; ANY OTHER EMOTION THAT YOU'RE FEELING WAS STRICTLY A BY-PRODUCT.